Especially for custom bodywork construction we deliver made to measure aluminium rolling- and sliding shutters, which are delivered completely assembled.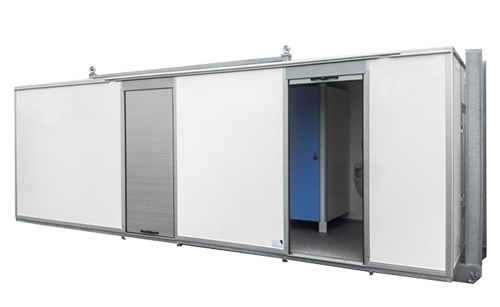 A solid aluminium cassette system provides stability and a quick assembly. The armour of these "fire truck" shutters is waterproof because of an extra rubber seal between the slats. The standard version is silver anodized, delivery in RAL colours is also a possibility. There is a wide choice of various types of guides, locks, handles and roof frame sections. Manual operation with a spring loaded shaft or electrically driven with 12, 24 & 230 Volt motors.
Made to measure sliding shutters are also possible. These shutters can slide completely out of sight in to the roof. There is a wide choice of installation options, for example with a flex roll and support tube or only a curved segment in the corners.