Save time, reduce your workload and create more scope to concentrate on your core business.
We are pleased to offer our services, with a view to supporting our customers. Among these services is the option of processing. The purchase and maintenance of machinery can prove costly, while knowledge and experience are also called for in order to operate it safely and competently. Once the profiles have been processed, they are packed using sturdy materials, but can also be bundled or labelled if you wish. All of these measures are designed to enable you to further process the profiles as conveniently as possible.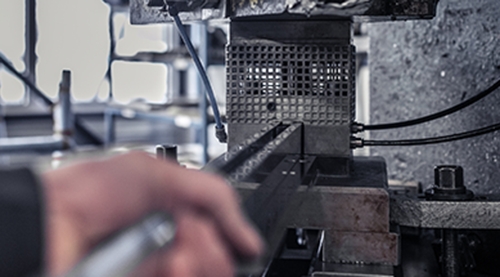 Our workshop is equipped with various types of processing machinery, which our highly capable staff operate in order to take some of the work off your hands. This includes the following:
Sawing
Drilling
Deburring
Milling
Punching
Assembly
To further relieve our customers' burden, we also offer the option of assembling systems. This varies from the supply of fully assembled sideboards and rebated doors to preinstalled (fire engine) roller shutters and packages of profiles custom made.