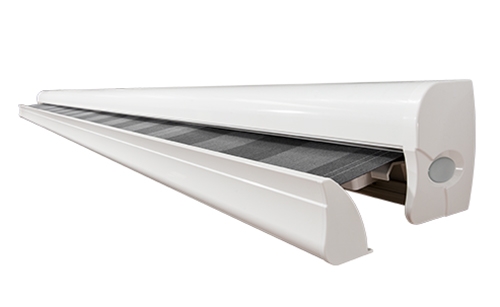 we supply the made-to-measure awning Bella for bodywork and specialist construction industries. Thanks to its compact shape and unique adjustability, the Bella can be installed in almost
any situation. the ultra-solid folding arms guarantee plenty of space to move around under the awning. This unique, elegant and compact awning, is available with special aluminium extruded
mounting plates. As a result, it can be fitted to all kinds of bodywork. The use of high quality materials, such as aluminium, makes this awning an example of perfect durability.